It's that time of year, when everyone seems to get an itch to go to the beach, go skiing, or go see family just to get out of the house. Spring Break is back, and maybe bigger than ever. According to a survey by Vacasa, a travel website, 56% of Americans are planning a trip for this spring, 37% planning to travel specifically during spring break, with hybrid workers most likely to travel (86%). Compare that to 2021, when only 29% of Americans planned on traveling during spring break. After 2 years of cancelled plans, COVID-19 cases are finally down, and more and more Americans are willing to travel. But where are they going?
Allianz Partners, a travel insurance and assistance provider, did an annual review of spring travel trends and found some interesting statistics. First, hotel bookings are up 134% over 2021 spring hotel bookings. Overall, 81% of travelers flying to their spring break destination will stay in the U.S. for their trip. When they analyzed the flight itineraries of 4.1 million travelers taking trips this spring, they found the top locations for spring break travel to be the following: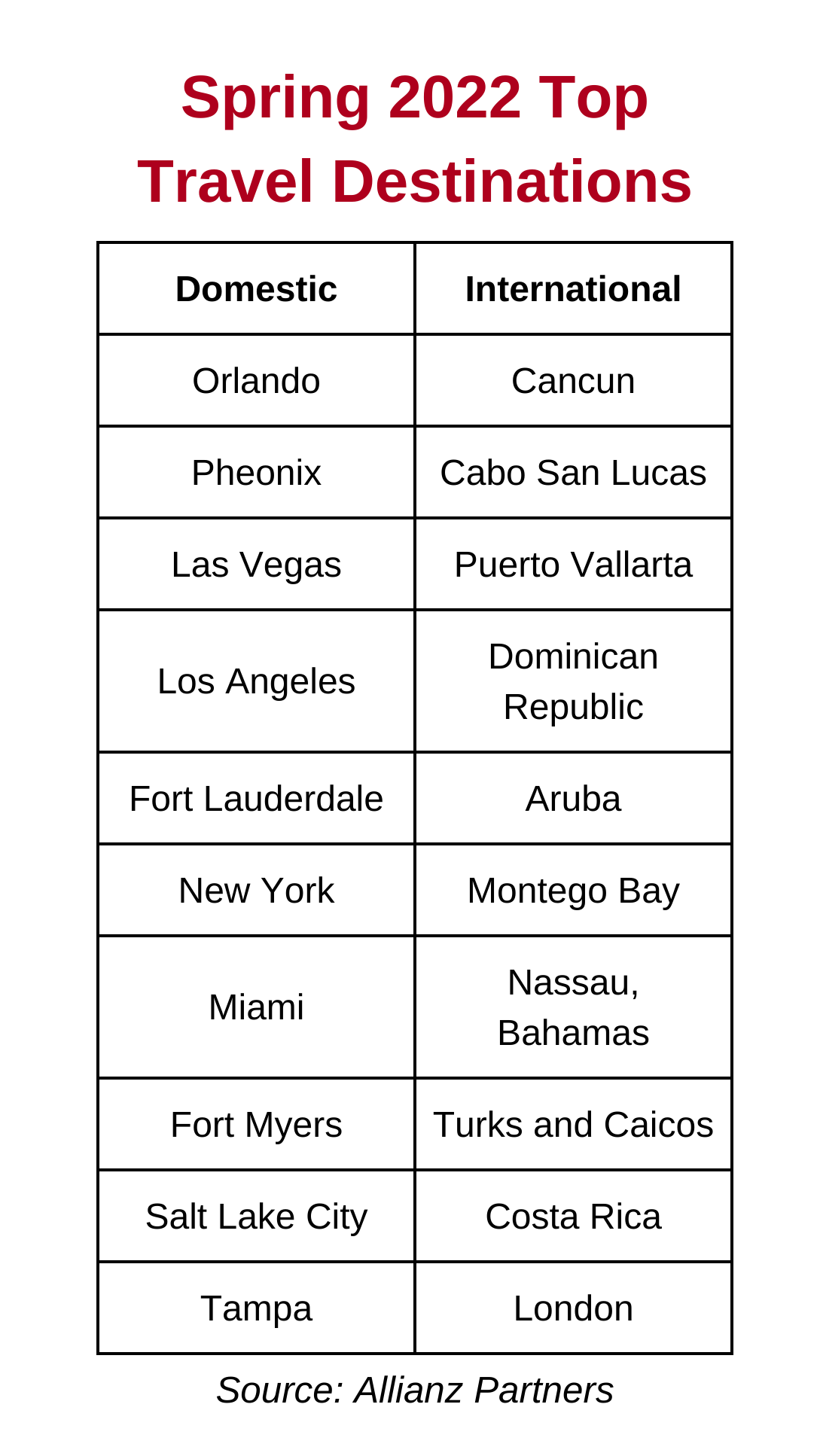 Compared to last year's list, New York and Los Angeles were not in the top 10, as many were avoiding the larger cities due to COVID rates. This year, these cities replaced Denver and Honolulu.
We looked at our travel data, the Non-Resident Population database, to see the overnight hotel population for quarter 1. On the maps below, the small red dots represent vacation rentals (think VRBO and Airbnb) and second homes. The graduated circles represent the overnight hotel population. The first map looks at Florida. Of course, Orlando is popular for those looking to score big with their children who love theme parks, and the beaches there are popular escapes for those who can't take one more day of winter. On this map, you can see that vacation homes are just outside of the main tourist areas.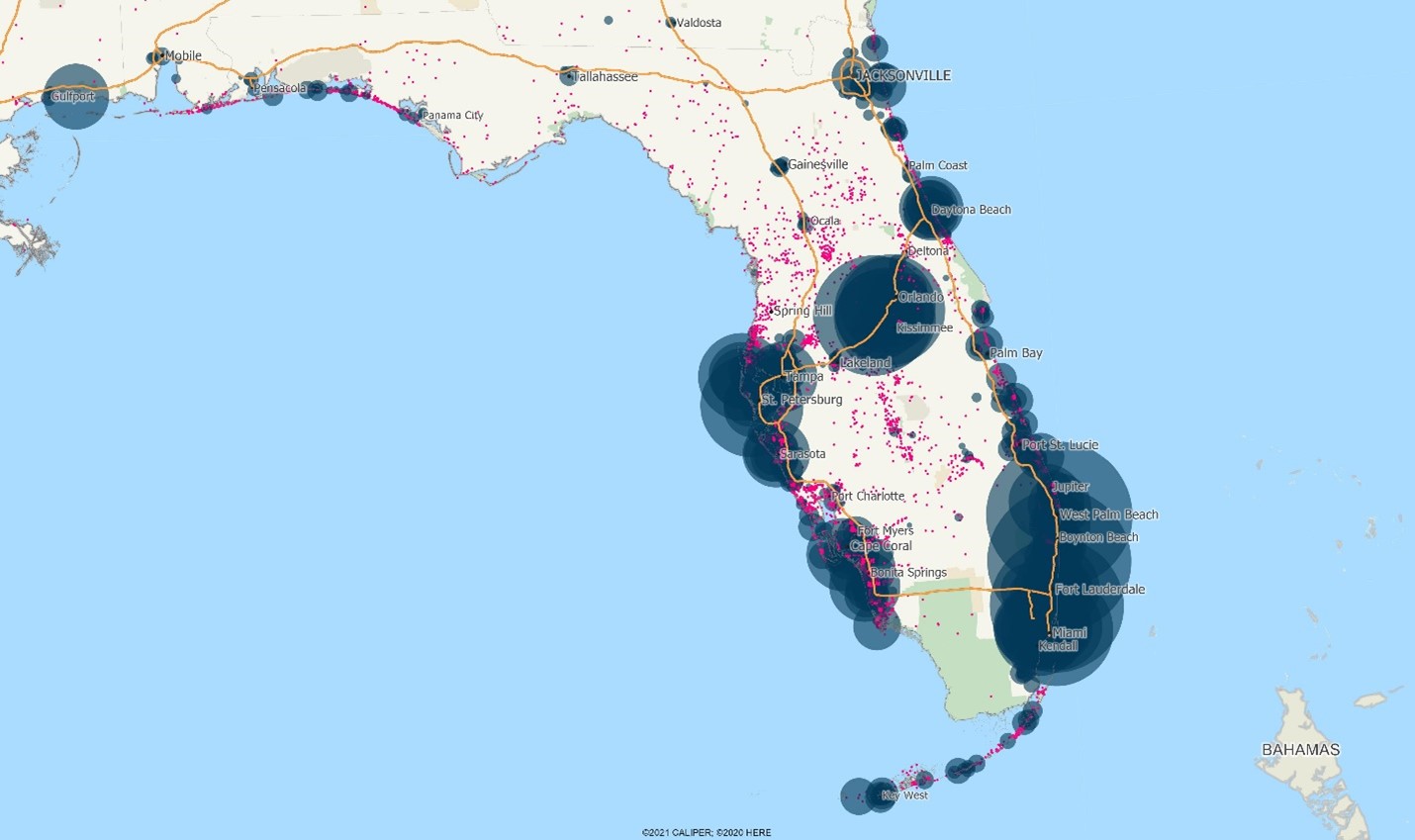 Our second map is of California, Arizona and Nevada. Of course, the major cities are popular attractions for vacations. Once again, there are lots of vacation rentals outside of main cities for people to stay at. There are lots of vacation rentals around Big Bear and Arrowhead in California for those looking to ski, and around Phoenix for those looking to stay out of the center of town.