A common practice in financial services and retail is branch analysis. The aim is to understand the profile of customers using that branch; also, the profile of the "market", i.e., trade area of the branch, to assess potential and prospecting opportunities.
The case study presented here uses data for a bank branch located in Chester, PA (a suburb of Philadelphia). The branch is shown as the burgundy dot in the center of the map below. The first step is to construct the trade area. Here we have used a 10-minute drive-time – the irregular polygon containing all households that could reach the branch within 10 minutes driving. Note that it is NOT a circle!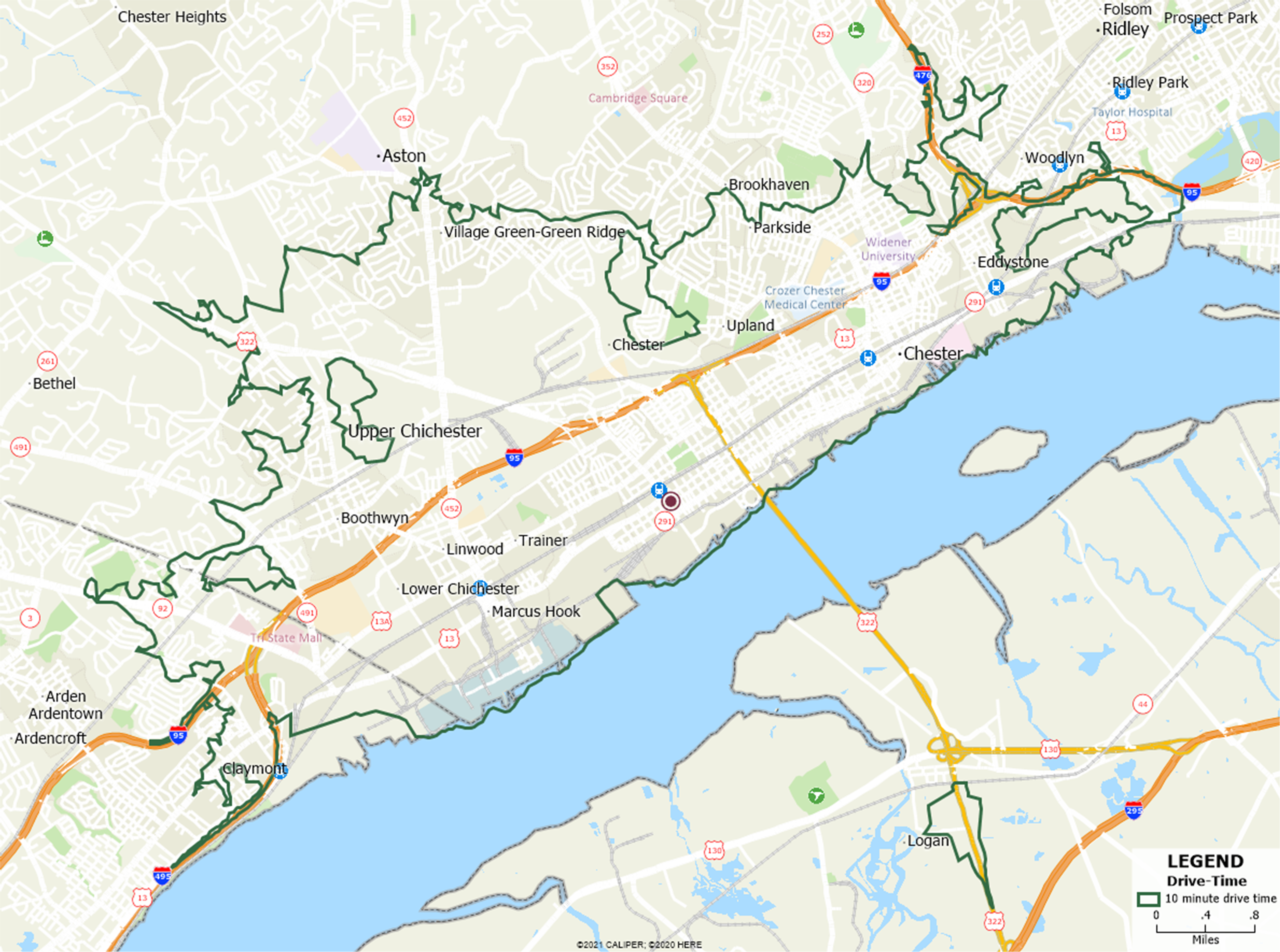 To profile the area and customers, there are literally hundreds of data elements available. This is overwhelming and makes it very difficult to obtain a clear view. Hence, we have used a segmentation framework to synthesize the data.
Analytic Marketing has built a customized, financially based segmentation system that draws data from multiple sources and summarizes into a manageable number of segments (in this case 11) based on the key constructs of financial capacity and financial behavior. Segmentation is key to obtaining a clear, concise view of customers and providing a common framework for analysis, including the performance of other branches.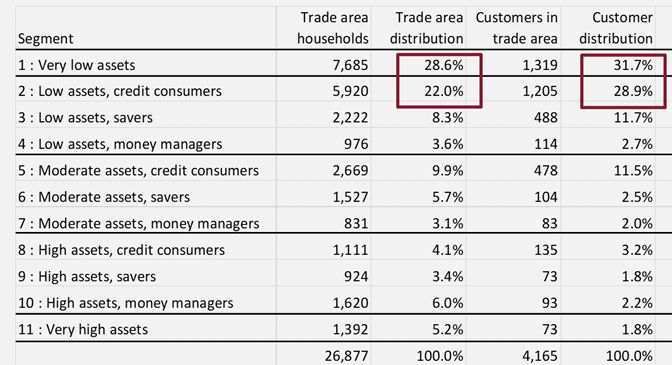 There are about 27,000 households in the trade area, but over 50% fall into two segments – Very low Assets and Low Assets, Credit Consumers. If the bank wants to prospect for more customers living near the branch, it should be aware of this profile and tailor communications and product offers accordingly.
Moreover, over 60% of current customers of the branch are in the same two segments. So, the bank is indeed attracting the type of customer consistent with the trade area profile.
Of course, many other metrics, such as product ownership and balances, would be derived in the same segmentation framework. Knowing the customer profile enables the bank to train staff appropriately, including having correct literature and product knowledge.