In Toronto, where I grew up, the summer ritual for many middle-income families included the trek from the city to cottage country every weekend from Victoria Day (May 24th) to Labor Day. The weekly migration of the herds could have easily been a National Geographic Wild special, with legendary traffic congestion on the northbound routes out of the city. Sunday traffic was weather dependent, as the nicer the day, the later in the day the herds began their return trip. The pedestrian traffic at Weber's (in the day, the best burgers in the province) was so high that parking lots and a pedestrian bridge were built so that people wouldn't try to cross the four-lane divided highway, and the general store in Dorset (permanent population about 250) looked like Costco on a Saturday.
Toronto summers were often muggy and hot, and central air conditioning was relatively uncommon except in the most affluent sections of town. The thousands of lakes which dot the central Ontario highlands drew many out of the city – some every weekend, others for their two-week vacation.
The cottage phenomenon is not limited to Canada by any means. Many cottagers in central Ontario sported license plates from Michigan, Ohio and New York, but the vast majority of American cottagers don't cross the border. They hang out in three main types of areas – mountains, coasts, and inland northern lakes.
So where are they this weekend? They are hanging out by the lake from Minnesota to northern Maine or having a lobster bake on the Cape or the Hamptons: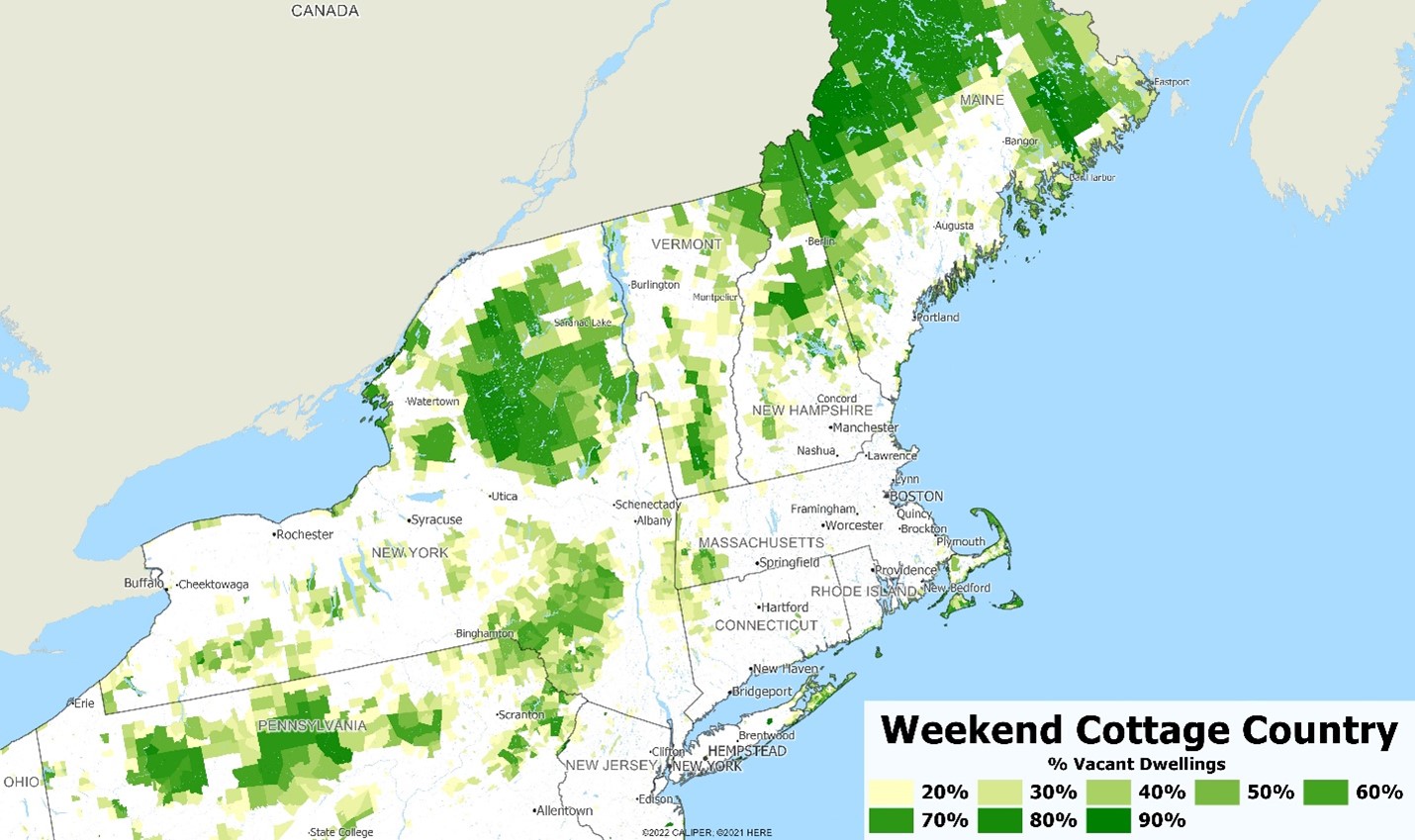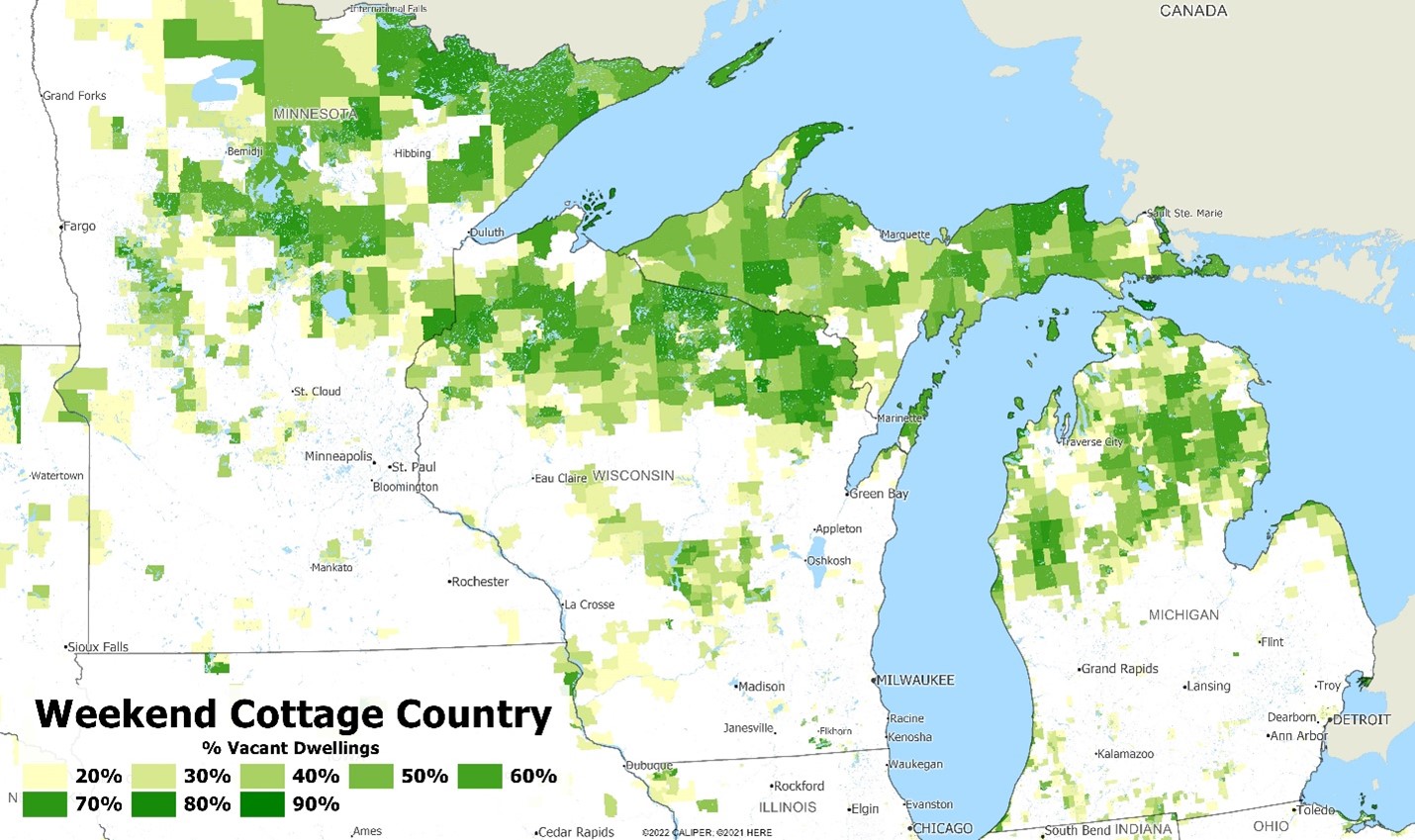 And in central Canada? The map looks surprisingly similar – if there is a lake, there will be a cottage –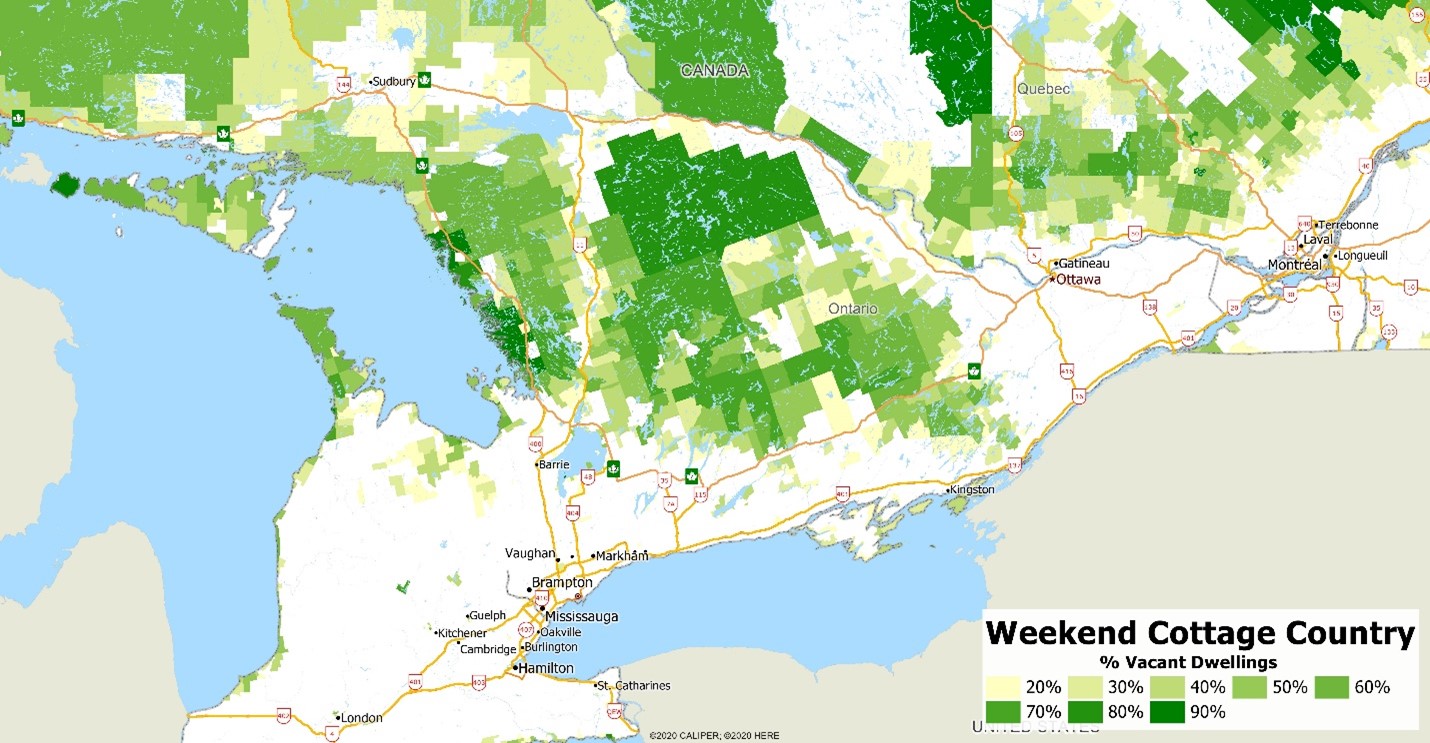 The effects on local businesses are seasonal, and most large companies avoid these areas. The successful businesses are often:
Contractors
Building materials
Marinas and boat repair
Gasoline stations
Restaurants along the major routes to cottage country
Beer Stores
Cottagers generally prepare well for their weekend trips, meaning that local grocery stores are used for emergency purposes. The typical pattern is to arrive, vehicle fully loaded, Friday night and not leave the lake for any purpose other than running out of gas for the boat. Or beer. Cottagers are shockingly unable to predict beer consumption and are often forced into the nearest town on Saturday afternoon to replenish supplies.