As the AGS team finalizes our first release of the year, what we call the 2022A datasets, we wanted to share with you some of the highlights that you can find in the new data. We strive to provide you with the most accurate, complete and useful data on the market, and this year we have enhanced many databases to include expanded data, as well as a new database offering. In addition to all of our new offerings, we will release our estimates and the PL 94-171 data for the 2020 Census Cartography (the new BGs, Tracts and Counties). Keep reading to learn more about the new offerings, coming in early May.
Panorama CanAm
Panorama CanAm is the first neighborhood segmentation system that seamlessly covers both Canada and the United States. Perfect for anyone that does business on both sides of the border, Panorama CanAm was created in conjunction with Exceed Analysis, who we work with on our Canadian demographic data. Panorama CanAm is a two-level segmentation scheme consisting of 99 detailed segments and 26 cohesive groups, allowing you to see not only the forest, but the trees.
Non-Resident Population
Non-resident population estimates have been enhanced with the addition of a series of tourist attractiveness scores by activity. For example, those looking to go skiing might find Park City, Utah, as a desirable location as a vacation spot in the winter. The map below shows the local attractiveness score for block groups in Utah. On any given night in a normal year, upwards of nine million people are found in hotels, second homes, the homes of friends and family, in recreational vehicles, or camping. This plays a vital role in the local economy, and can make or break a small business.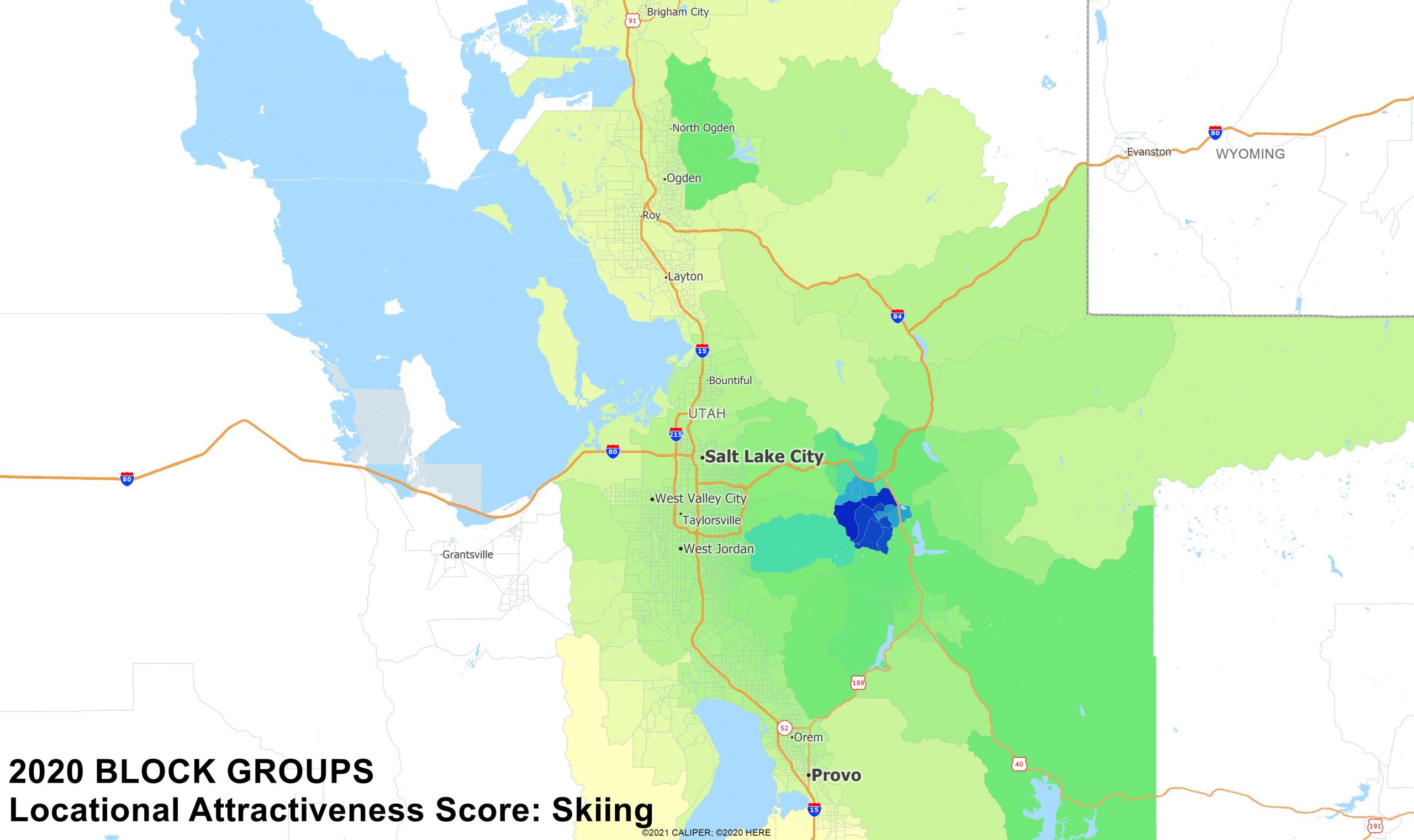 2020 Census Integration
As we have highlighted in past weeks, we have an update on where we are at with our plans to integrate the 2020 Census data into our databases, which you can read here. For our 22A update, we will release our estimates and the PL 94-171 data for the 2020 Census Cartography (the new BGs, Tracts and Counties). In addition, the historical census data from 1970 through 2010 has been re-estimated on 2020 census boundaries. On April 27, 2022, the Census Bureau announced that the Demographic Profile and the Demographic Housing Characteristics File (DHC) will not be released until May 2023. The Detailed DHC will be released as 3 separate files, the first of which will be released in August 2023. While the Census Bureau is changing dates for releases, this is a tentative schedule.