Scranton, the Electric City, might be best known these days as the city where the hit NBC TV show, The Office, took place. But long before Jim was playing pranks on Dwight, Scranton was an industrial hub where coal mining and industrial improvements put them on the map. But after a tragic mining disaster in the late 1950's things just haven't been the same.
Scranton started out as early adapters of electricity, hence the nickname the "Electric City". The city and their residents were early adopters of electric lights, and Scranton had the first electric streetcars. Major companies like Lackawanna Steel and what is now Rite-Aid were big employers, and jobs in mining and manufacturing were plentiful. A clear shift in the region happened in 1959 when Knox Mine workers illegally dug under the Susquehanna River which signaled the beginning of the end of coal mining in Northeast Pennsylvania. Twelve workers were killed, and the landscape of Scranton was forever changed. As you can see on the satellite image below, the islands in the river were a result of the flooding of the mine shafts under the river.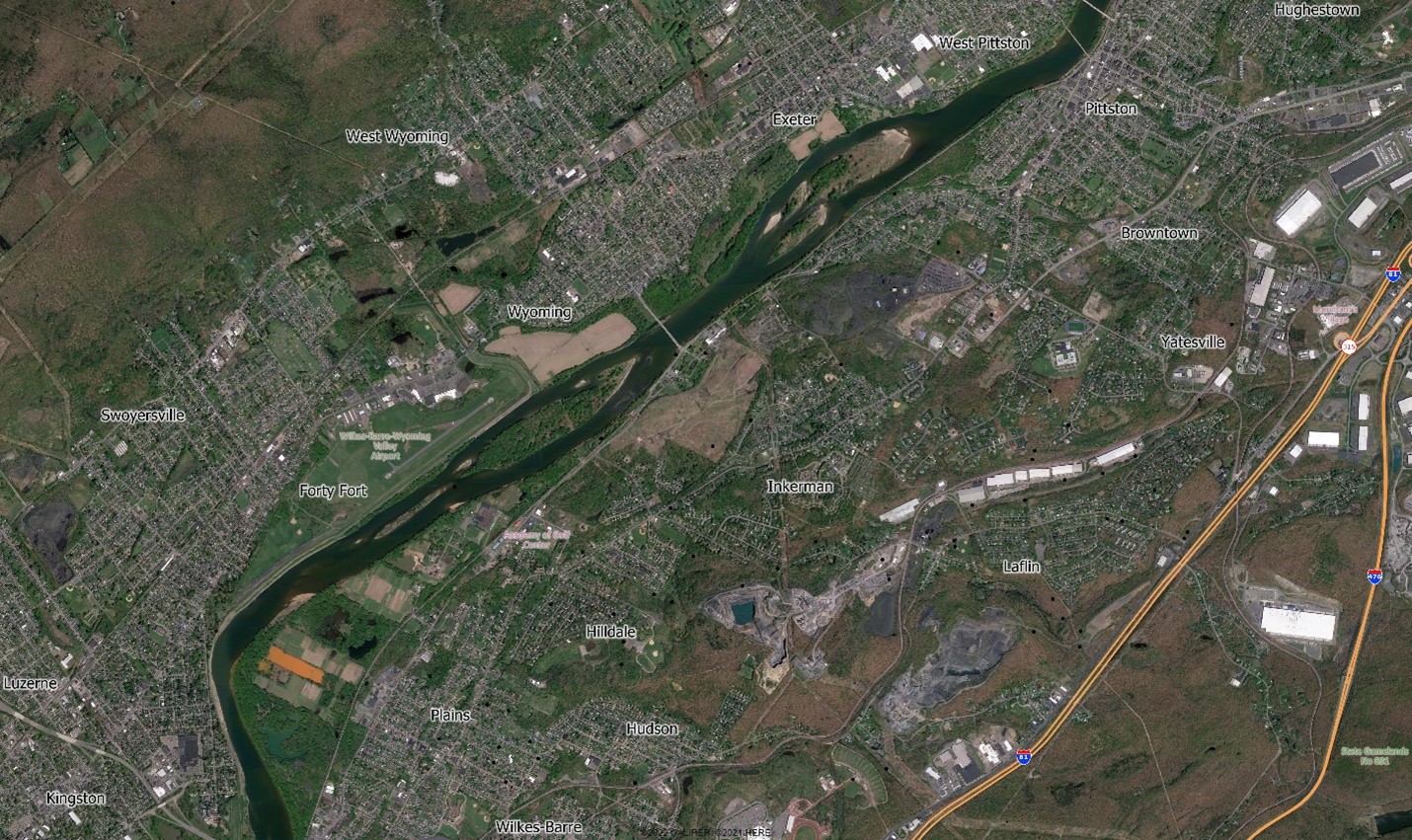 Demographically, Scranton's population is on the decline. As mines have closed, the population has moved elsewhere for work. In 1970, over 594,000 people lived in the Scranton area, and today, Scranton only boasts a population of just over 565,000. The map below shows the decline in the area, especially from central Scranton.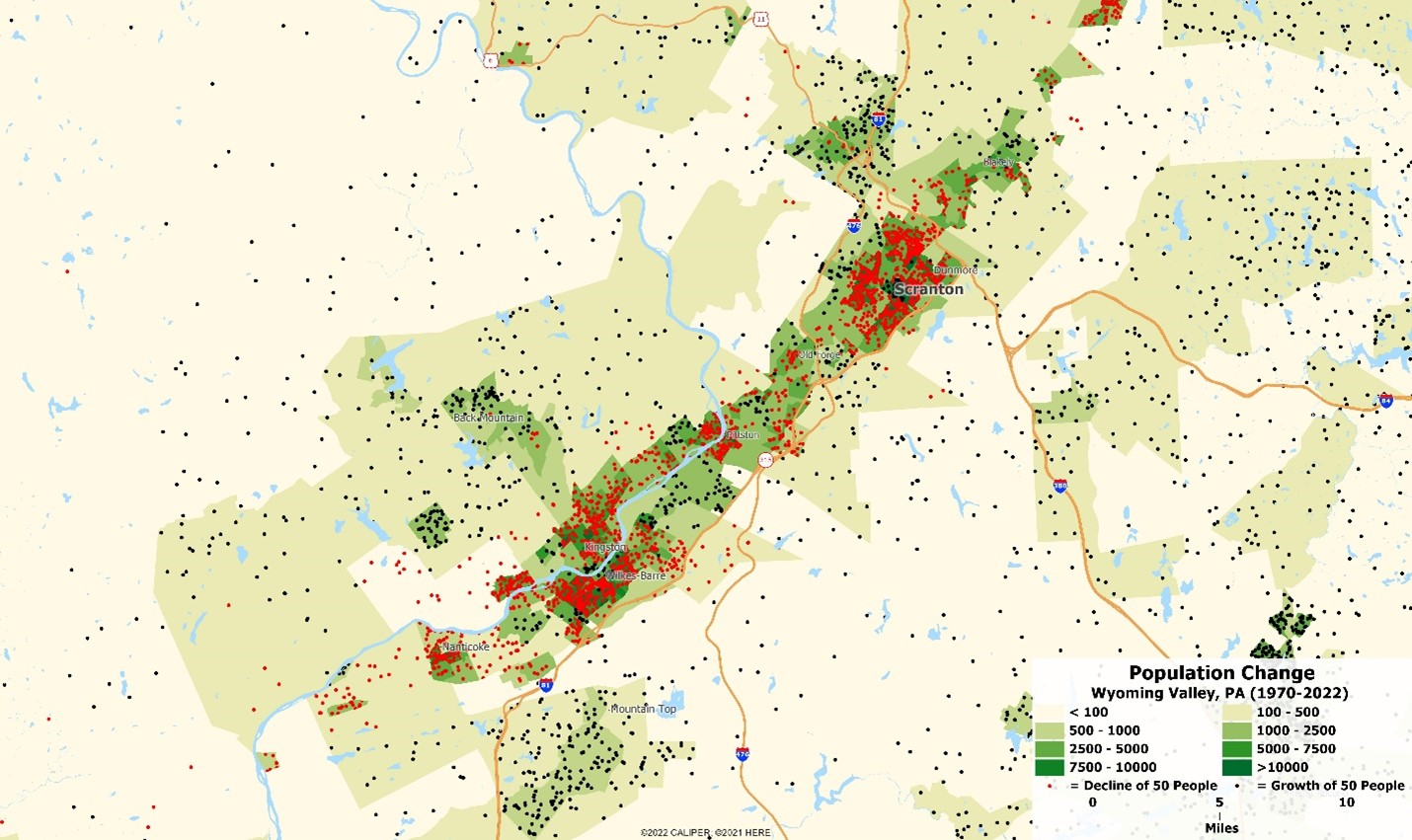 Today, Scranton is a shell of its electric past, with an aging population, above average number of households living under the poverty level, and well above average unemployment rate. Those that are employed are likely still working in manufacturing, transportation, warehousing, healthcare, and social assistance. While revitalization efforts are underway to bring people back to Scranton, the geography of the region may hinder its potential growth as the Appalachian Mountains serve as a physical barrier to growth.