The talk of a bad wildfire season is everywhere in the news, as 3 million acres of U.S. land has already been burned this year due to wildfires. With extreme heat warnings across the country and low amounts of rainfall, this summer could be brutal for wildfires.
Here at AGS, we have Wildfire Risk as a part of our Environmental database. This variable is built using a combination of topography, land use and rainfall. This data is important for modeling, insurance, construction, and many more practical uses.
The map below shows the Western Unites States, highlighting the areas that are most at risk. Overall, the mountainous areas are the most at risk, while the lowlands like the central valley have a significantly lower risk.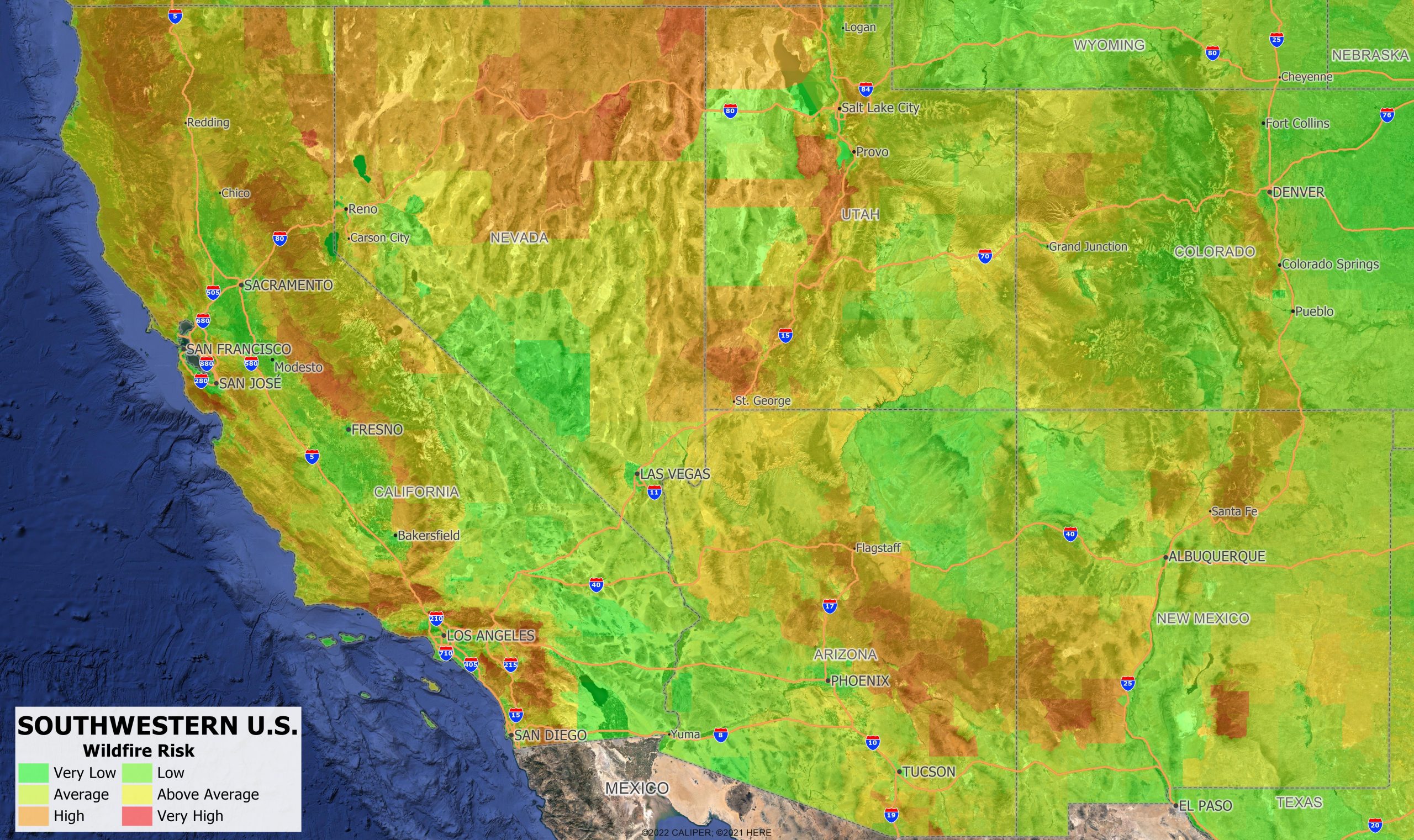 Looking specifically at Ventura County, California, you can see that not all urban areas are particularly safe from fires. The map shows areas that were impacted by the Woolsey fire in November 2018, including Malibu, where many homes were lost. That area continues to be of high concern for fires. Cities like Simi Valley, Ventura and Thousand Oaks present an above average risk, and Santa Barbara and Ojai to the north present a very high risk. Most people think that the edge of the city is where most of the risk lies, but in actuality, many cities have high wildfire risk as well.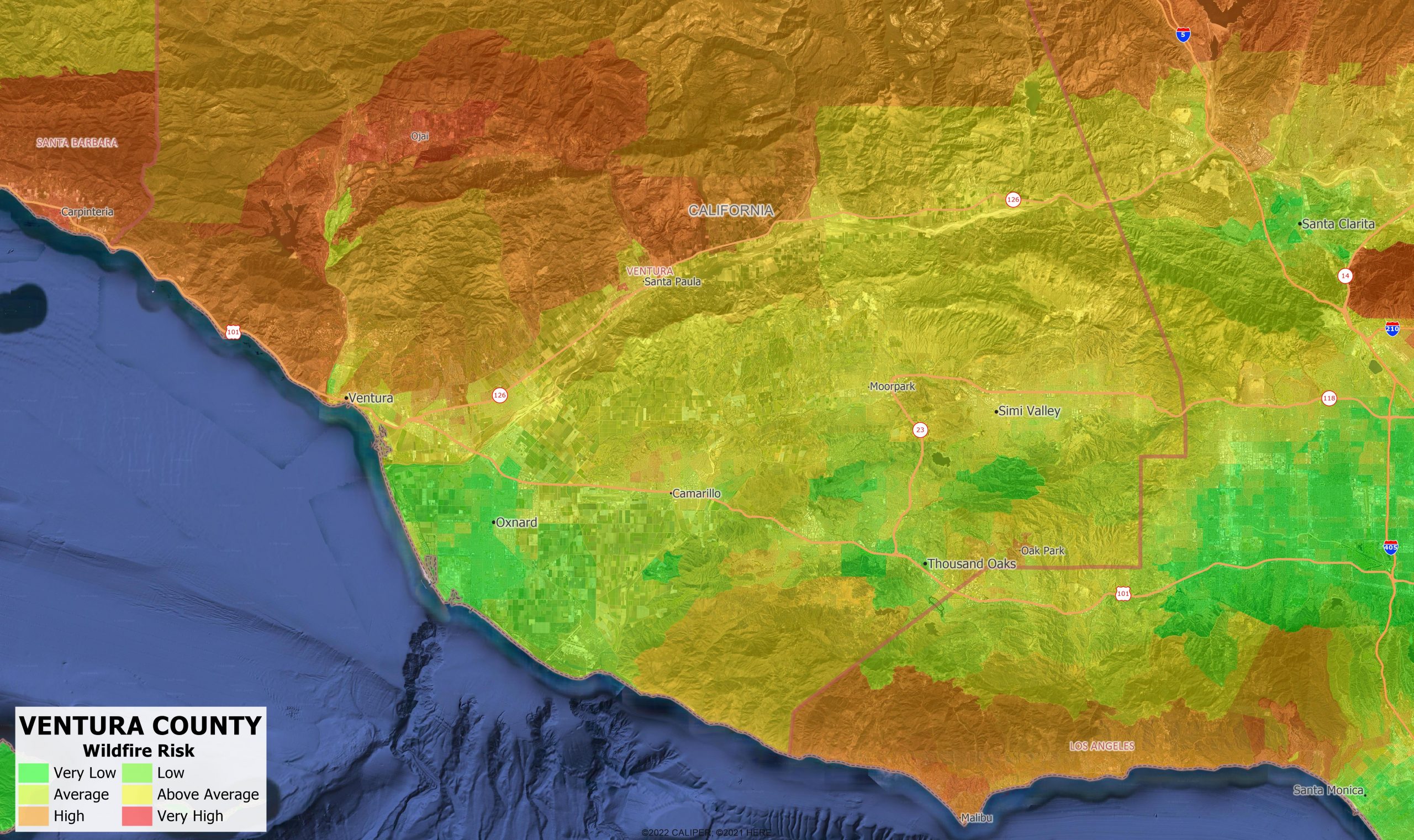 The United States have already hit over 30,000 wildfires for 2022, becoming a part of the everyday news cycle. While we hope for a reprieve this summer, meteorologists are predicting a dry summer for most of the country.