We are berated with all kinds of holidays and awareness weeks, but did you know that last week was National Dog Bite Awareness Week? That's right, it's your favorite week put on by the United States Postal Service. I wait every year for this flyer to come in the mail, asking me to lock up my dog (he is always in the house or in our gated backyard) so that he doesn't bite my mailman. While I agree that no one should be bit by a dog in the course of their work, the flyer always gives me a chuckle. It is their estimation that more than 5,400 postal employees were attacked by dogs in 2021, and while that sounds absolutely horrible, it also sounds potentially implausible. Let's break it down.
According to the Bureau of Labor Statistics, there are 335,540 total Postal Service Mail Carriers working for the USPS. Mail is delivered Monday-Saturday, excluding the 11 official holidays that they observe, for a total of approximately 302 delivery days. Using their stated estimation that more than 5,400 employees were attached by a dog, that means that nearly 18 postal workers are bit each delivery day, and 1.8% of workers are bit. In comparing the number and rate of nonfatal work injuries in detailed private industries in 2020 from the Bureau of Labor Statistics, this puts Postal Service Mail Carriers on par or worse for injuries with mining, quarrying and oil and gas extraction, utilities work, apparel manufacturing, chemical manufacturing, retail work at electronics and appliance stores, real estate, administrative and support and waste management and remediation services, ambulatory health care services and more. Postal work is only marginally safer for injuries than heavy and civil engineering construction. This is where they lose me. It should also be noted that I am only including dog bites as injuries, and we know that there are other injuries that postal carriers experience each year. Of course, they don't say what constitutes a dog bite or attack, so perhaps even a minor run in with the neighbor's pet schnauzer counts as an attack. But we will never know.
What we do know is what routes you might decide not to bid on if you are a postal worker afraid of dog bites. The map below shows dog ownership by size, assuming that small dogs and large dogs are both most likely to bite a postal worker, and where more tame, medium size dogs might live. The darker green shows the areas that you might want to avoid, knowing where the rottweiler is waiting for his postal snack.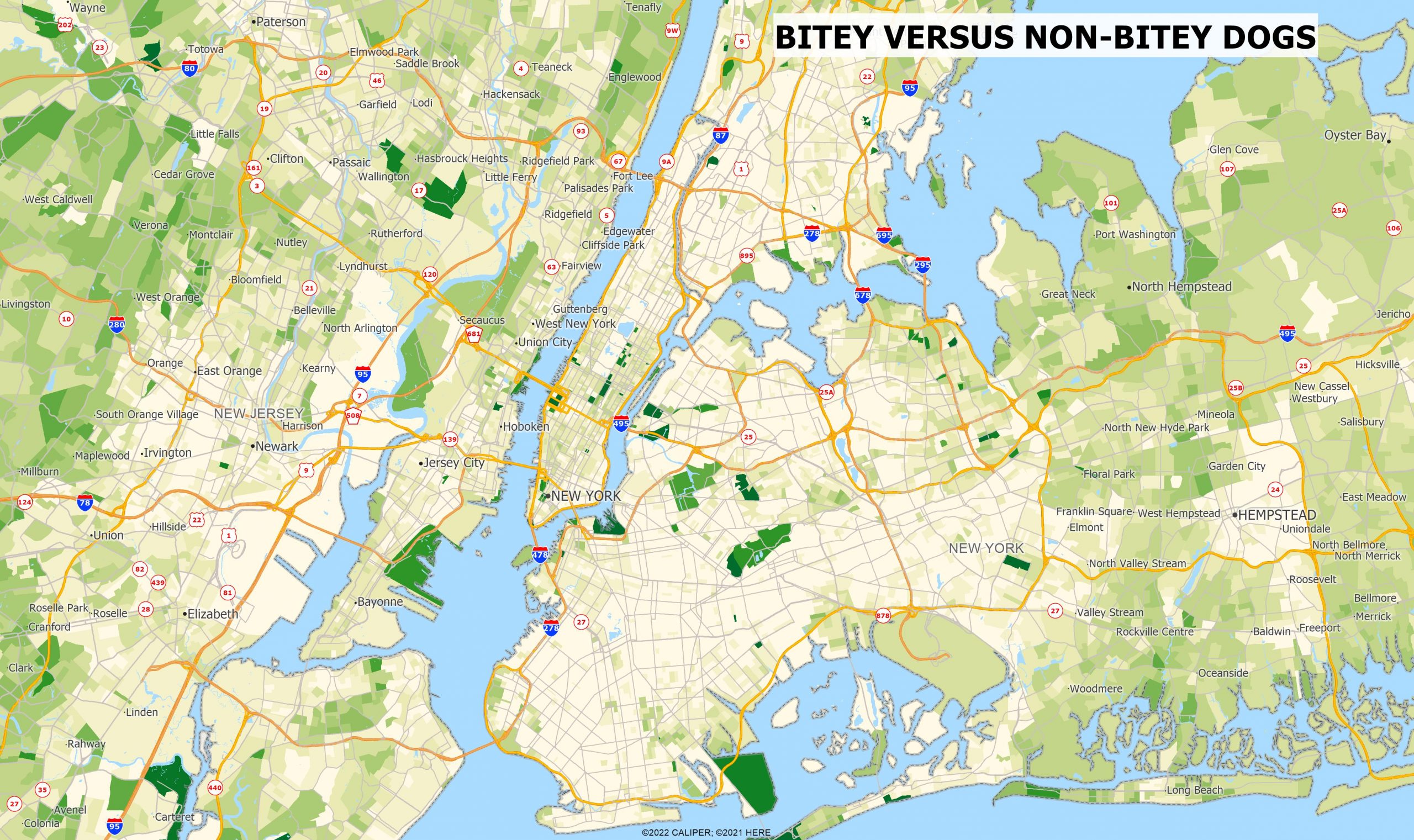 If you are a postal worker that has been bit, or know someone who has, I would love to chat with them, because clearly, I have a lot of questions. If you have read this far, a treat for you. The flyer below is from 2019, with what I can only imagine is a misprint. In 2019, there were 342,210 postal carriers, meaning that if their estimate of 4.5 million dog bites were true, that 15,000 workers, or 4% of postal carriers, would be bit daily. Each postal worker would have been bitten 13.1 times a year. Now that is implausible.