The latest release of the Snapshot API adds a critical feature that creates PDF reports for any study area-radius, drive times, polygons, census and postal geography- with as much or as little formatting as you like, including our BYOM feature.
This customizable report offers three base styles in conjunction with several standard color palettes, and if those don't suit your fancy, you can bring our own color palette with you, and of course your logo.
The report generator can handle anywhere from one to nine columns using any combination of study area and benchmarks by automatically switching from portrait to landscape orientation and reducing font sizes. In most cases, reports contain four or five columns, and font size and type are user controlled.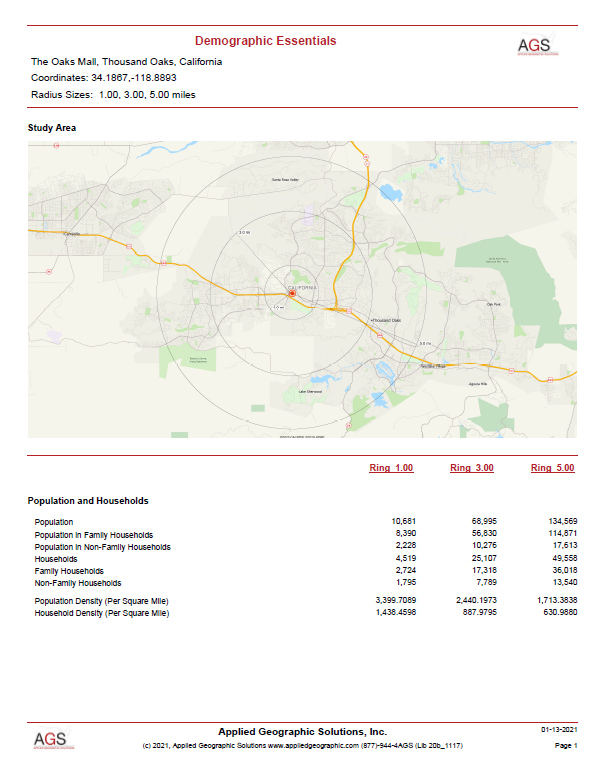 Format controls include horizonal dividing lines, spacing, font effects (bold, underline, italic), accents (foreground and background color, borders), and of course pagination. Using the #TABLE function of Snapshot variable lists, complex report templates can be created in minutes.
BYOM? Bring your own map. Snapshot reports are intended to be integrated with map-centric applications – each of which has maps that have a particular look and feel. The base map is created in the calling application and uploaded to the Snapshot server, then easily inserted into the report. Up to five graphics can be included in any report template, and these can be displayed full page width or half page width (side by side) anywhere in the report. For a demographics report on a commercial property, the report could include the base map, a satellite image of the property, pictures of the property, or even your next-door neighbor's cat. BYOM is really bring your own images, using our #IMAGE= format commands.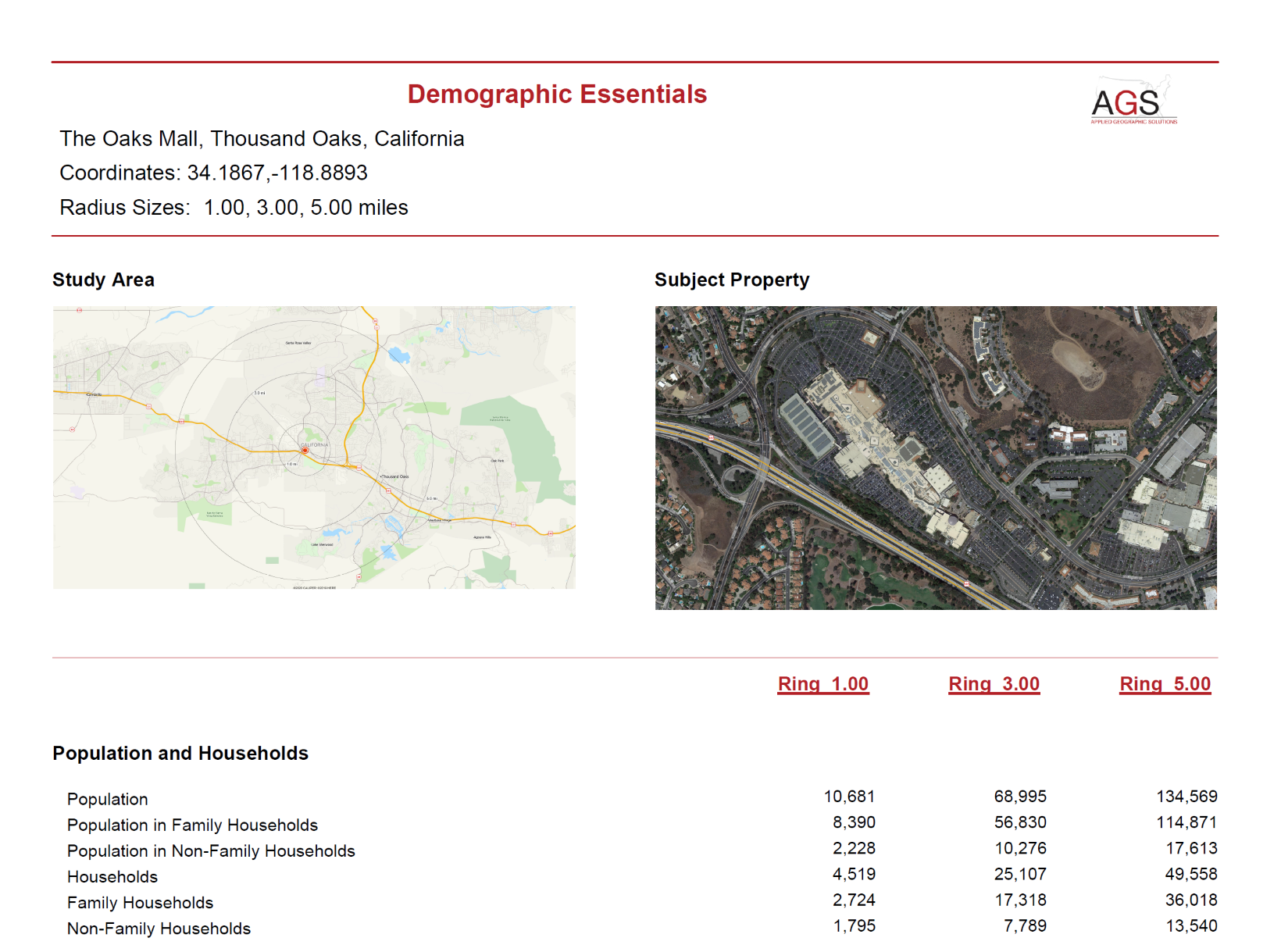 Don't have images to bring to the party? That's okay too. We can make one for you using the #MAP= template command, which automatically builds a base map for radius, drive time, or polygon retrievals.
The API still of course is happy to just return a text stream with the data so that you can format it as you wish, but the PDF option is a simple way to deliver presentation quality reports with as little as a single API call.
Reports are available now. New to Snapshot? Send us an email at info@appliedgeographic.com to get set up with an account.