Dreaming of a White Christmas? Us too, but it won't be happening for the staff of AGS. Everyone is located in the southern half of the United States, either in sunny Southern California, or in hot and humid Texas. As we think about those braving the major winter storm in the Northeast this week, there may be even more snow next week.
We wanted to see who has the best chances of seeing a white Christmas in any given year. So, what is the probability of finding snow on Christmas where you live? Using a combination of average January low temperature and annual snowfall, we came up with the following map.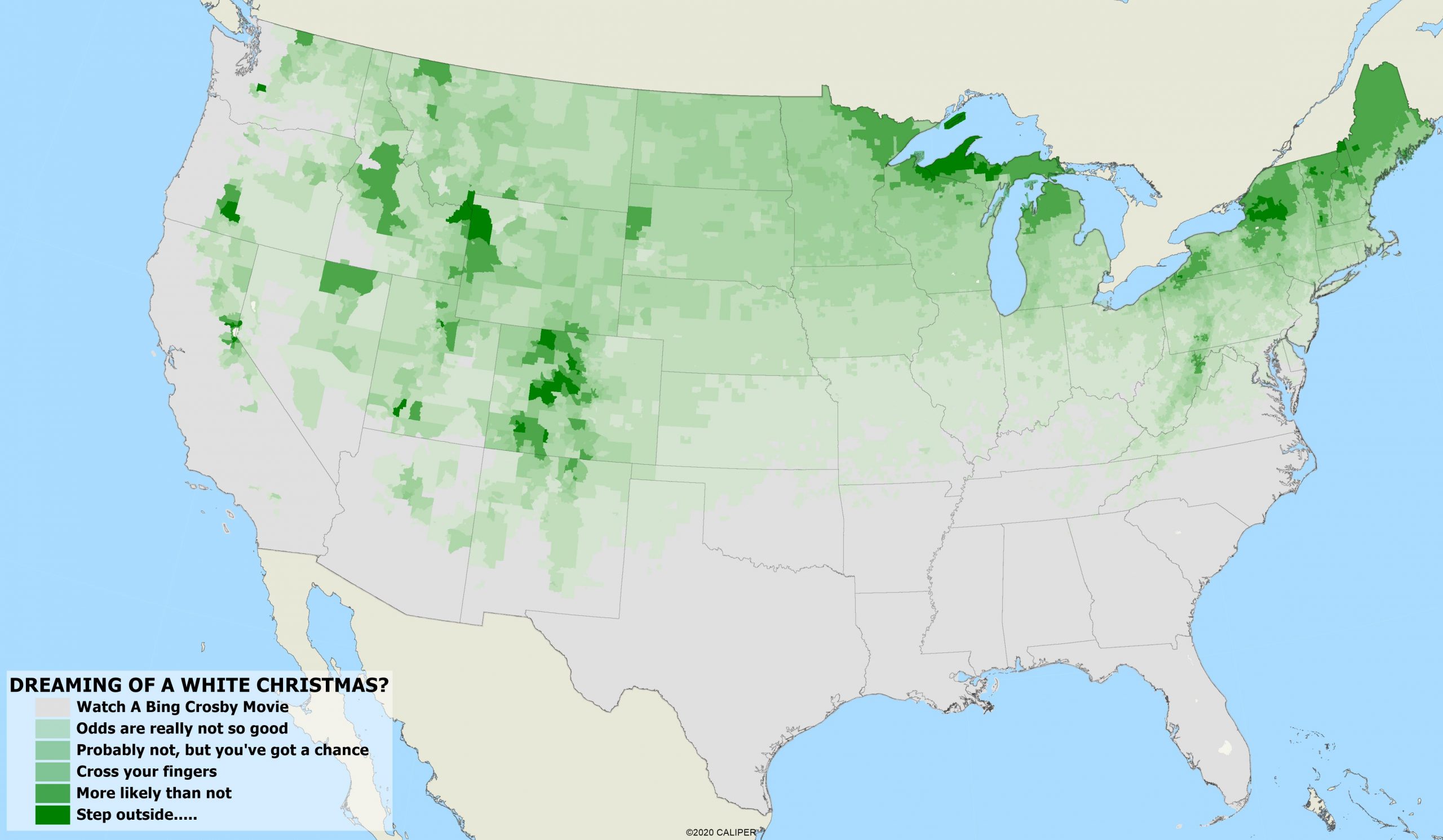 So, will you be watching the movie White Christmas, enjoying a few snow flurries out your living room window (that you know you won't have to actually shovel), or building your fortresses for the great family snowball fight? The best chances for the latter are in the great mountain ranges of the west, the snow belts of the Great Lakes, or northern New England. Unsurprisingly, those living in most of the south from Texas to the Carolinas will have to be content with Bing Crosby. West coasters – the vast majority anyways – have the luxury of choice since snow can often be found in the mountains just a few hours drive away, should they have a hankering for making snow angels.
Either way, we hope that you have the opportunity this holiday season to relax and spend time with family and friends. Wishing each of you, despite the circumstances, a joyous holiday season and a healthy, prosperous, and eventually COVID free 2021!