Social Explorer creates a new way to visualize retail demand with TractIQ. Simply type in an address, and quickly see where the opportunities are for each sector. With two report styles, you get the data that you need in the visual style that works for you and your clients. TractIQ uses AGS retail data in an easy to use, straightforward tool designed for anyone to use.
Below, you will see the two different report styles available that show the retail opportunity profile of the location. These can be downloaded in TractIQ for any place where the user drops a pin. One report is more visual and more detailed, and the other one is simpler, shorter and tabular. These robust reports make it easy to see the data and share it with key stakeholders without creating any additional reports yourself, cutting out tedious tasks. Click on each of the reports to download samples.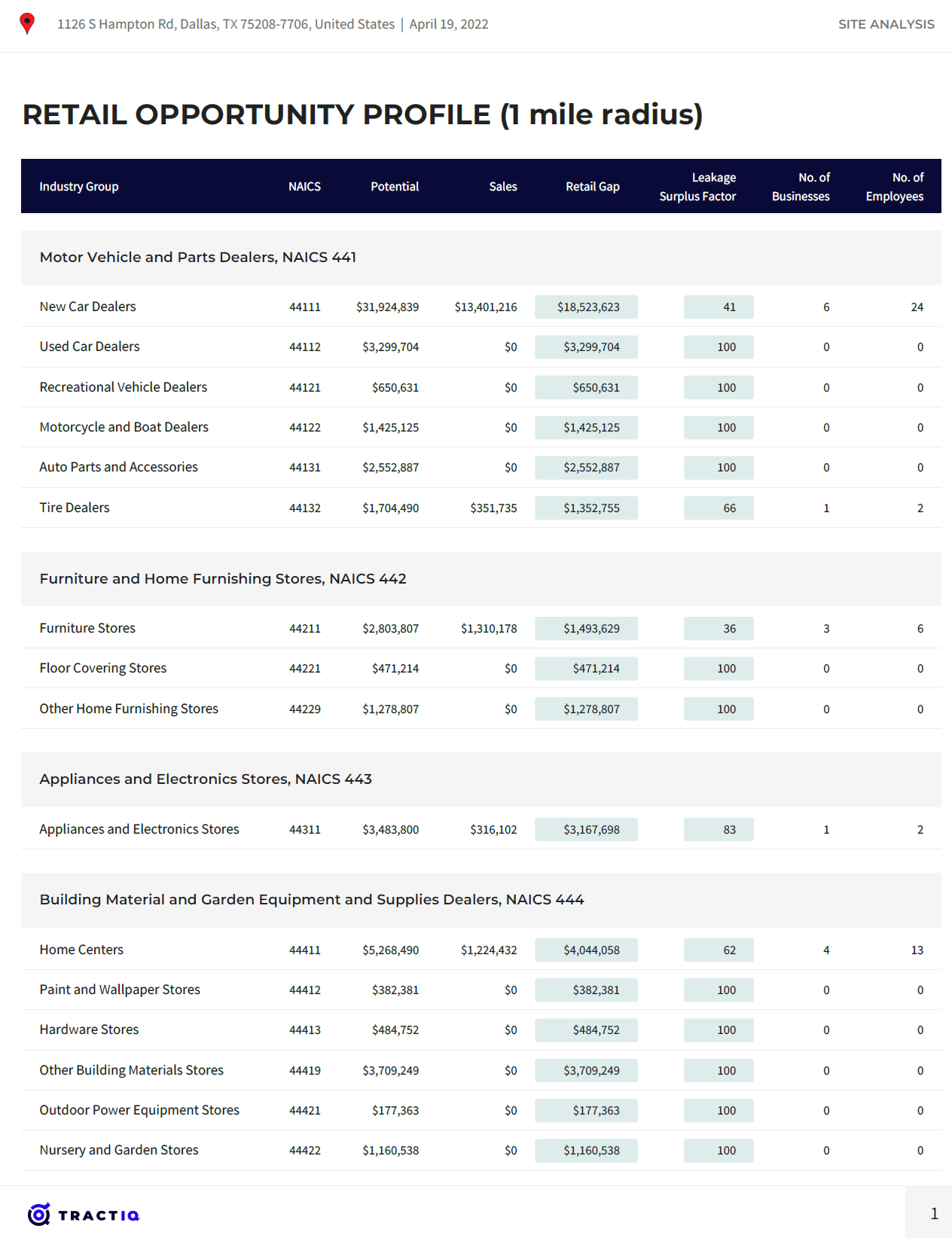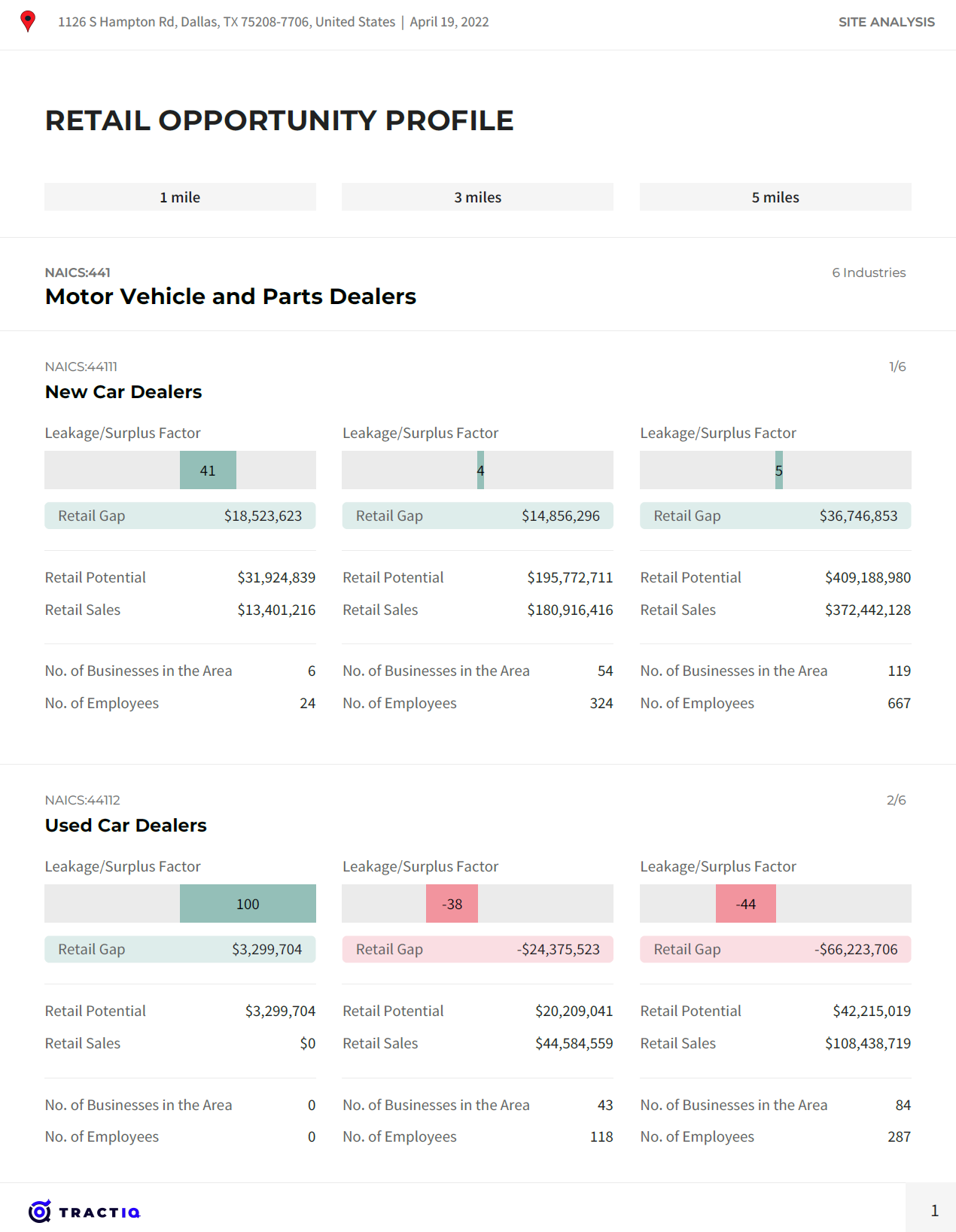 The video below walks you through the process of using the TractIQ tool with additional information about the report styles.
For more information on TractIQ and Social Explorer, please visit their website.